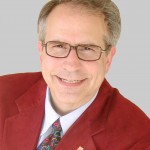 Rich Hamilton is the author of Secret Wealth: A Financial Plan to Share With Your Grandchildren. Rich also authored several books about the Disney business model, including Disney Magic: Business Strategy You Can Use at Work and at Home.
Secret Wealth all started when Rich was meeting with his grandchildren to share wealth building techniques. "I knew that as soon as we finished the talk, they would start to forget the details, because that's human nature," Rich reports. So I decided to write a detailed letter that they could keep and refer to as they needed.
"My son heard that and suggested I turn it into a book. 'You can help so many with that,' he told me."
Since 1993 SellBetter Tools Publishing has been publishing software since 1993 for marketing products and services online and, since 2003 has been publishing books in the book trade for business and investing.